Many users would want to send WhatsApp bulk messages through different accounts/numbers from Chatsup software. check it out WhatsApp Marketing Software & SMS Pricing Plans
So, here are the steps of how to save a WhatsApp account on Chatsup Software below:
Step 1:
Open Chatsup.exe and enter your credentials with which you have purchased the plan.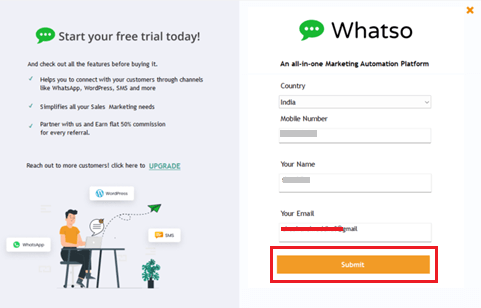 Step 2:
After logging in click on Accounts>>Manage Accounts.
Step 3:
Then Fist Enter the

Account name

here. Please note that your account name should be only alphabets and numbers.

Do not add special characters or space.

After entering your name click on

OK

.  
Step 4:
When you click on

OK

, the software will guide you to this window where

Chrome will run automatically.

Scan the WhatsApp web with the number with which you want to send messages.
Step 6:
After Scanning the Chrome will be closed automatically and you'll be directed back to Chatsup Software. Here you'll see the message

"Account has been added successfully"

.

Click on

OK

.
Step 7:
The accounts you have added will be shown in

Accounts>>Manage Accounts.

You can add multiple WhatsApp accounts to the software. But you can send messages from only one account.

To add another account go to

Accounts>>Manage Accounts

and click on

Add.

While sending the message click on the account with which you want to send the message.