After purchasing any of the plans from Chatsup, you would want to have a receipt of the payment you have done.
You can also how to get a receipt on Chatsup. You can print your receipt by following the below steps:
Step 1:
Click on the Login / Signup option available on the right top corner of the Chatsup website.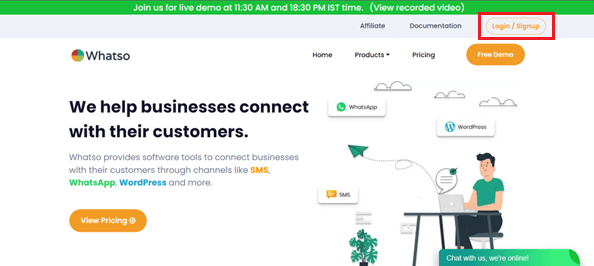 Step 2:
Enter the registered email address in the login popup.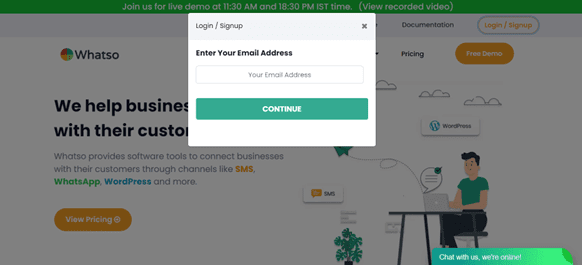 Step 3:
As soon as you click on continue button, "Enter OTP" popup will appear. Here, enter the OTP, which is in your registered email address.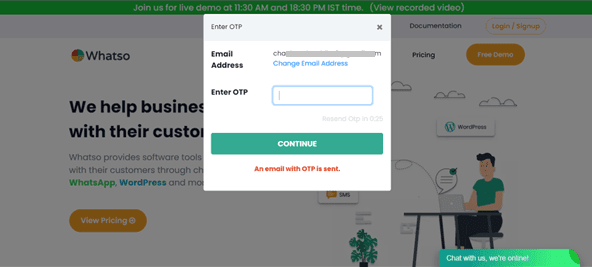 Step 4:
When you click on continue, you will be redirected to your "dashboard" then click on the Profile Icon & go to the "Company Information" Tab as shown below.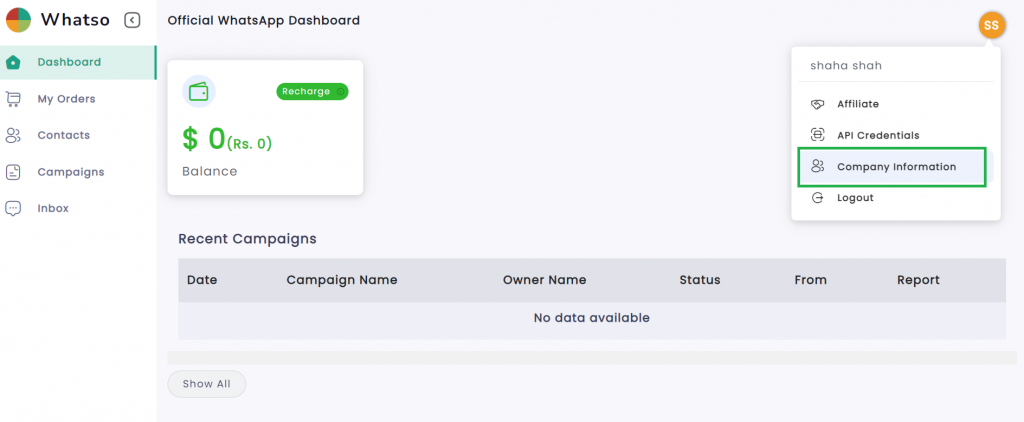 Step 5:
then Fill in this Company Information. click on the "Submit" button and go to "my Orders" tab.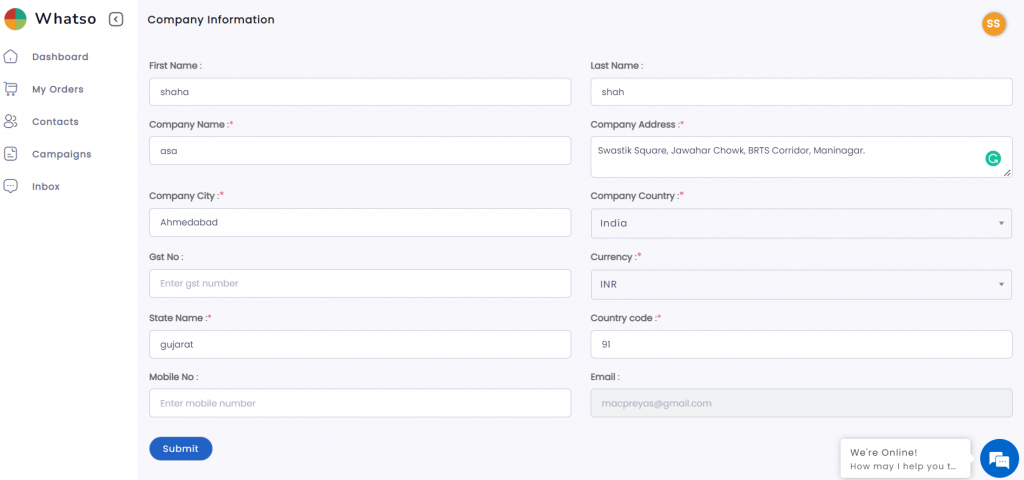 Step 6:
Here from, the "Receipt" column you can download your receipt.